Problem
When trying to make a transaction or a reprint, the following error message appears: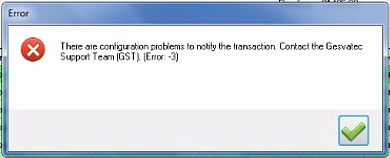 Solution
To solve this problem:
Perform a Data download.
When the process is completed, close Gesvatec completely and open it again.
After this, we should be able to make transactions or reprint labels with no issues.